Zero energy homes (or net zero energy homes) are growing in popularity. Whether you've heard of them or not, they're here to stay, according to Julio Daniel Hernadez, CEO of EnLight.Energy, which provides home energy monitoring, energy efficiency upgrades and solar power production.
"Cities worldwide are setting their clean energy goals and committing to becoming net-zero energy towns," said Hernandez.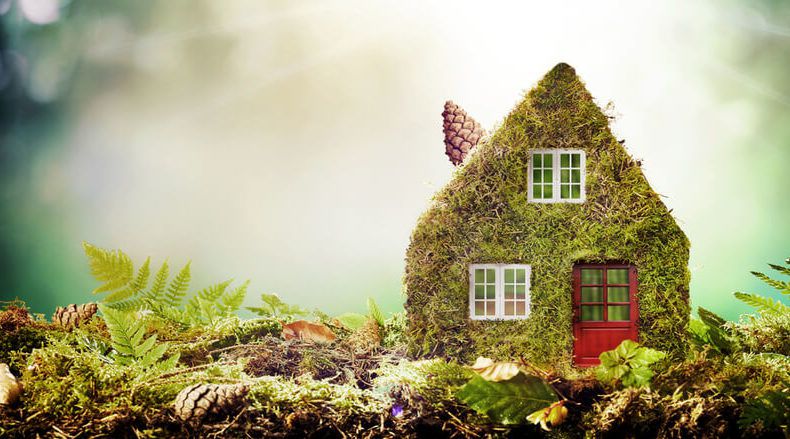 He says some countries (for example, Iceland, Paraguay, Costa Rica, Norway, Austria, Brazil, and Denmark) are at – or very close to – 100 percent renewable power. But this isn't just a trend in other countries.
"Six cities in the U.S. – Aspen, Burlington, Georgetown, Greensburg, Rock Port, and Kodiak Island – have already hit their targets," he said. Hernandez says these six cities generate 100 percent of the energy used community-wide from clean, non-polluting and renewable sources.
"Whether it is new construction or through home improvement projects, in the new decade homeowners want comfortable, low energy consuming homes," Hernandez explained. For example, in municipalities like South Miami, FL and the entire state of California, it is now the law for all new homes to include solar rooftop panels. But all over the country – including in Texas – homeowners are making the switch.
"More and more homeowners are not only discovering the benefits of switching to solar energy but also upgrading their home's energy efficiency through airtight construction, state of the art HVAC systems, intelligent energy monitoring, water management, and even high performing insulation," Hernandez said.
He predicts that outdated, uncomfortable homes that waste a lot of money will soon be a thing of the past.
What are zero energy homes?
"A zero energy home is one that is built and equipped in such a way that it produces enough renewable energy to fulfill the energy needs of the homeowners," Hernandez said.
How does this differ from a net zero energy home?
"The 'net' means that it is not necessarily operating at zero energy each month," explained Dina Owens, director of Marketing at Indigo | Hammond & Playle Architects in Davis, CA. "Generally, in the winter, the house will use more energy than it generates, but in the summer it will generate more energy than it uses – so the 'net' energy use for the year is zero."
While the terms are used interchangeably, Owens says that technically, zero energy means a building doesn't rely on grid energy. "So, it is always generating as much power as it needs at any given time – via renewables: solar, wind, etc, – and using battery back-up power that is charged with renewable energy."
She says there are also net positive buildings. "They are net zero buildings, meaning they produce more energy over the course of a year than they use – and typically, this energy would be sold back to an energy company (such as PG&E)."
In other words, instead of having a monthly utility bill, or even a zero-monthly bill, Owens says the energy company would pay them for the excess energy they create.
Advantages of a zero energy home
There are several advantages to this type of home. "Zero energy leads to much lower utility costs, a more comfortable and modern home, and a positive impact on the environment," said Hernandez.
That's because these homes are well insulated, which Owens says helps them maintain a more constant inside air temperature.
"Also, the building is not generating greenhouse gasses contributing to global warming," she said. "ZNE homes can also operate completely off the grid if they have a battery back-up, so they remain fully operational during power outages."
So, what about disadvantages? Owens says the only perceived disadvantage is that the homes have to be totally electric. "Lots of people are reluctant to give up gas ranges, but new induction ranges have shown to have more even and better cooking abilities than gas ranges. So, it's actually not a disadvantage."
How to get a zero energy home
If this sounds like something you want to achieve in your own home, Hernandez says there are several options.
"The first step is often for current homeowners to simply have a professional perform an energy management inspection," he said. "These professionals can help identify opportunities that can make a big impact and should be able to identify simple upgrades to get the ball rolling."
The scope of the project may depend on the existing condition of the home. "You might be only interested in low DIY options and should be able to watch a couple of YouTube videos to help you better seal your doors, windows and see and feel a quick difference," Hernandez continued.
If your home is in bad shape, he says a major upgrade might be worth the investment. "In the past, we have seen as much as a 60 percent reduction in energy consumption after addressing hard to find culprits that weren't on the homeowner's radar."
If you are looking to purchase a new home, Hernandez recommends asking your realtor about zero energy homes. "If you really want to go big, hire a builder to put one together for you, you will certainly recoup your added investment and will be at the forefront of an unstoppable movement."